Education
Diwan-Ballubhai School, Kankaria, Ahmedabad. From 1968 to 1982
L.D College of Engineering, Ahmedabad. From 1982 to 1986, Did Graduate in Mechanical Engineering

"I was a good student, but not in English or foreign languages"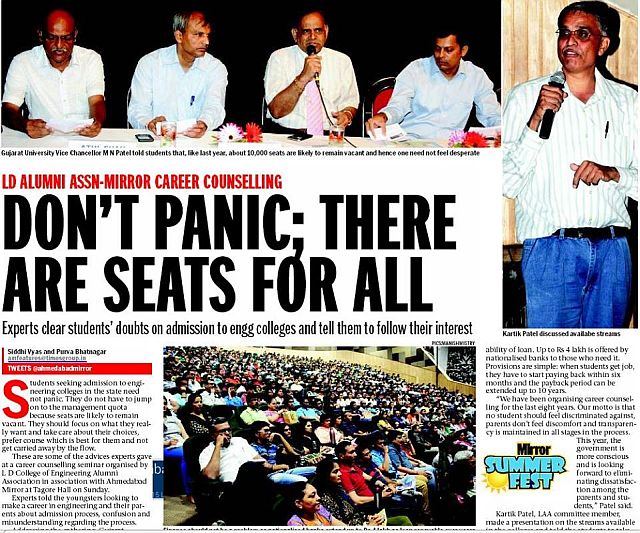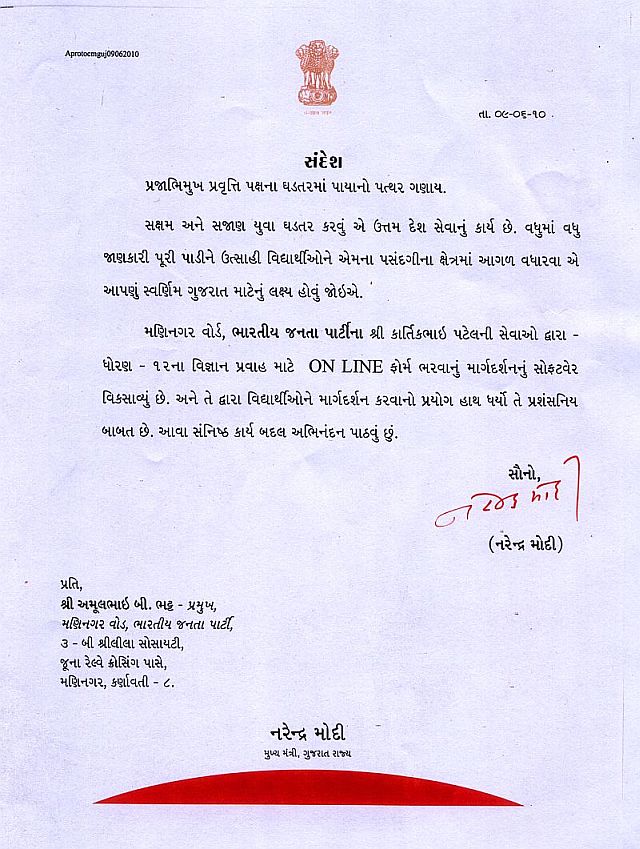 "Appreciation Letter from Hon.CM.Narendrabhai Modi for web base application "where you can get admission in 2010" in Gujarati (www.admission.lab108.com)."
"For Engineering admission 2014 at Gujarat, Admission committee for Professional Courses(ACPC) introduced new formula to prepare common merit list(Percentile Rank x 0.6 Board Part)"
Work Experience
1984 - Present
Family Business - Corrosion Control, Kartikeya Industries, M/s.Jagdish M.Patel
1998-99
Visiting Faculty - MIS & Computer, B.K School Of Business Management, Ahmedabad.
1999-2000
System Analyst, PC Products, IL, USA
"My Guru Late Shri Pradeep Avasthi ( Marine Chief Engineer) brought programmable Calculator HP-11C in 1981, which chnaged my life and my programming journey started."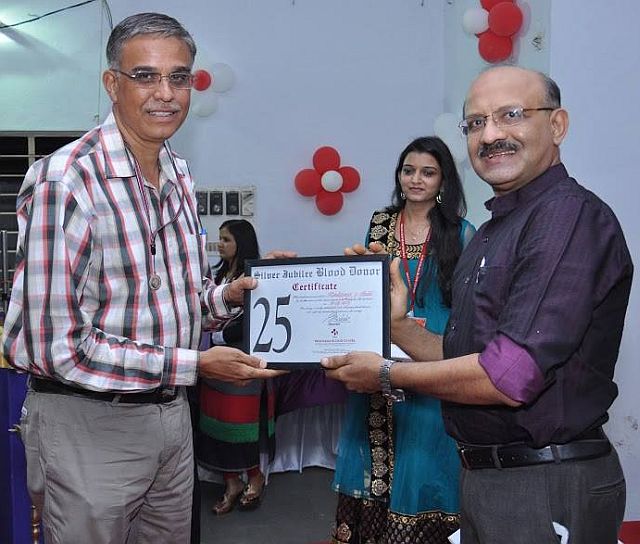 "(Normalisation Process + 0.6/0.4 multiplying factor). Provided statistics/facts to Hon.Gujarat High Court ( case no 9960/2013 @ Chief Justice Court No-1 ). Hon.HC Ordered to make fresh merit list on 23 July 2013. Finally Hon. Supreme Court stayed (case no 24045-24049/2013) Hon.HC Order on 2 Aug 2013 for 3 Months."
"Govt challenge order at Hon.SC and finally got Stayed. During hearing on 5 Aug 2014 Comm.High.Edu took photograph in running court which was newspapers headlines on 6 Aug 2014. Further Case pending at SC 22602/2014 SLP Civil."
Achievements
May 1994
"Started Computer Center at Patel Kanya Kelvani Mandal, Morbi. First center in Saurastra exclusively for Girls"
1998-1999
"Started first time MCQ Exam at B.K.School of Business Management Under Gujarat University."
Nov 2004
"Stop Using "Swadhyay Pothi" in std-8 to 12 in all Gujarat Schools by direct complaint to Hon.CM Narendrabhai Modi."
30 Dec 2007
"Learning Resource Center at Diwan-Ballubhai School, Kankaria, Ahmedabad."
13 May 2010
"Admission Companion web site in Public interest."
Aug 2013
"Merit list made by ACPC of 12th passing students A group students of Gujarat was totally wrong."
2014
"Challange new formula by shri Vinod Pandya through PIL 175 @Hon.High Court of Gujarat. supported by lawyer Shri P.H.Pathak. Case changed direction @Chief Justice Court No-1 when Hon.HC noted.
5 Aug 2014
"SCA-9942/2014 petition admitted by 28 students. challenging percentile system and also rule amended by Govt. Hon.HC (CJ Court No-1) orderd percentile system unconstitutional."